Physical education, physical activity and school sports IN 2021/2022
Our Vision at woodcote
At Woodcote, we strongly believe that every child should have access to a thoroughly planned, progressive physical education programme, which places a real focus on developing a wide range of physical competences, teamwork, whilst encouraging effort and healthy competition within and without the curriculum.
Therefore, throughout their time at school, all staff will strive to equip all children with the necessary skills, knowledge and range of physical experiences to build upon these skills each year, as well as motivate our younger generation to lead lifelong active, healthy lifestyles. We believe that children should also be offered opportunities to participate in a whole range of diverse and alternative sports too, both competitively and non-competitively.
Physical activity not only improves health, reduces stress and improves concentration, it also promotes correct physical growth and development. We also know exercise has a positive influence on academic achievement, emotional stability and interaction with others. Finally, it is our aim to ensure that children leave Woodcote Primary School with the skills and knowledge of how sport and being active positively affects their mental health and self-esteem, to ensure they can independently and confidently put this into practice as they become young adults.
We believe that children should be offered opportunities to participate in a whole range of diverse and alternative sports, both competitively and non-competitively which is why we give our children access to a wide range of different sports over their time at school, as well as the more traditional sports.
Find information and how we plan to spend our Sports Premium here: PE and Sport Premium
Find our latest Child's voice on PE, PA and SS here:
Sports crew
We have a dedicated team of year 6s who are our Sports Crew at Woodcote. They help to run house competitions at lunchtime, they look after our team points, they help with events, they make suggestions to improve P.E. at Woodcote and they are responsible for looking after our active equipment at break and lunch times to promote physical activity.
PE KIT
We would like children to come to school in their PE kit when they have PE lessons. Please ensure the children have the correct PE kit – black or burgundy shorts or jogging bottoms, white or burgundy t-shirt (with or without logo) and a black or burgundy hoodie. Children should always wear trainers for PE as plimsolls do not support the children's feet as well and aren't suitable when we are on the field. Please ensure long hair is tied back. Earrings must be taken out for health and safety reasons and children do have to be able to do this themselves. We know there are times when this is not possible, so in this case children should bring their own tape and cover up earrings themselves.
Autumn term extra curricular:
Football club for year 4, 5 and 6
Tag Rugby club for 5 and 6
Games club for year 2
Boccia for year 5 and 6
Dodgeball for year 3
SPRING TERM EXTRA CURRICULAR:
Football club for year 4, 5 and 6
Dance club for year 2
Athletics year 5 and 6
Breakfast club games club for all
Hockey lunchtimes for year 6
Gymnastics club for year 3, 4, 5 and 6 (Gifted and talented)
Our whole school spring dance festival:
Check out the physical activity guidelines for children here: NHS guidelines for children's exerciseIn 2020-2021, we continued to receive the SILVER status from yourschoolgames which we are all proud of - thank you for your continued support at our sporting events!
See our previous sporting opportunities below, from last academic year:
The first Autumn term was all about building a solid base of fitness. We will be monitoring this over the academic year. Clubs will be starting again in the second Autumn term, in the bubbles children are already in. These will include outdoor multi-sport games for year 4, 5 and 6.
Children in KS1 have enjoyed a multi-skill festival in their bubbles too at the end of the first Autumn term.
Children across the school enjoyed participating in their Santa Fun Run organised by Mr Slaney. There was plenty of miles covered by the children, obstacles to overcome and a well deserved Santa hat awarded at the end!
See our previous sporting opportunities below, from 2019-2020
In 2019-2020 we learnt and refined our skills through tag rugby club, judo club, tag rugby inta-house competitions, girls' football and KS2 football. We also selected our sports captains who do a fantastic job of involving children in activities all over the school. During our second term, all KS1 and KS2 had the opportunity to try a session of Judo, the year 5s were taught how to become play coaches and the sports captains ran inta-house football competitions during lunch for KS2. We participated in level 2 tag rugby, Rose Bowl football competitions, sports hall athletics and cross country begins. Our clubs included outdoor games as well as boccia and archery.
In the Spring term, children took in level 2 competitions in: gymnastics, Rose Bowl football, and swimming.
Tag Rugby - October - NWLSSP Level 2We had a fantastic time at our Tag Rugby tournament, taking 2 teams from upper key stage 2. Our year 5 team got through to the quarter-finals but all of our children played fantastically well. Great team spirit and extremely muddy too!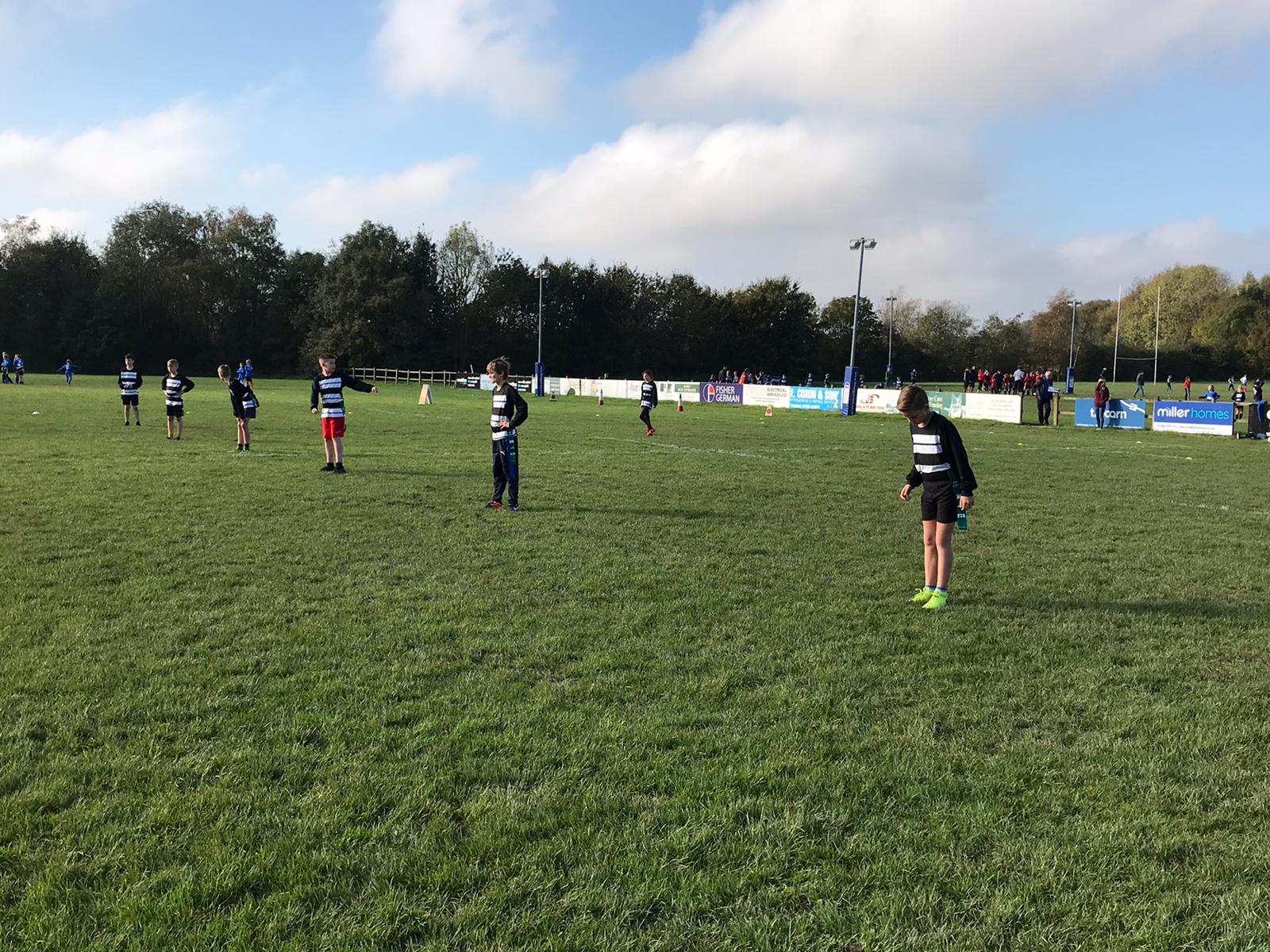 Kirby Shield Woodcote vs Hardulph
Sports Hall Athletics - November 2019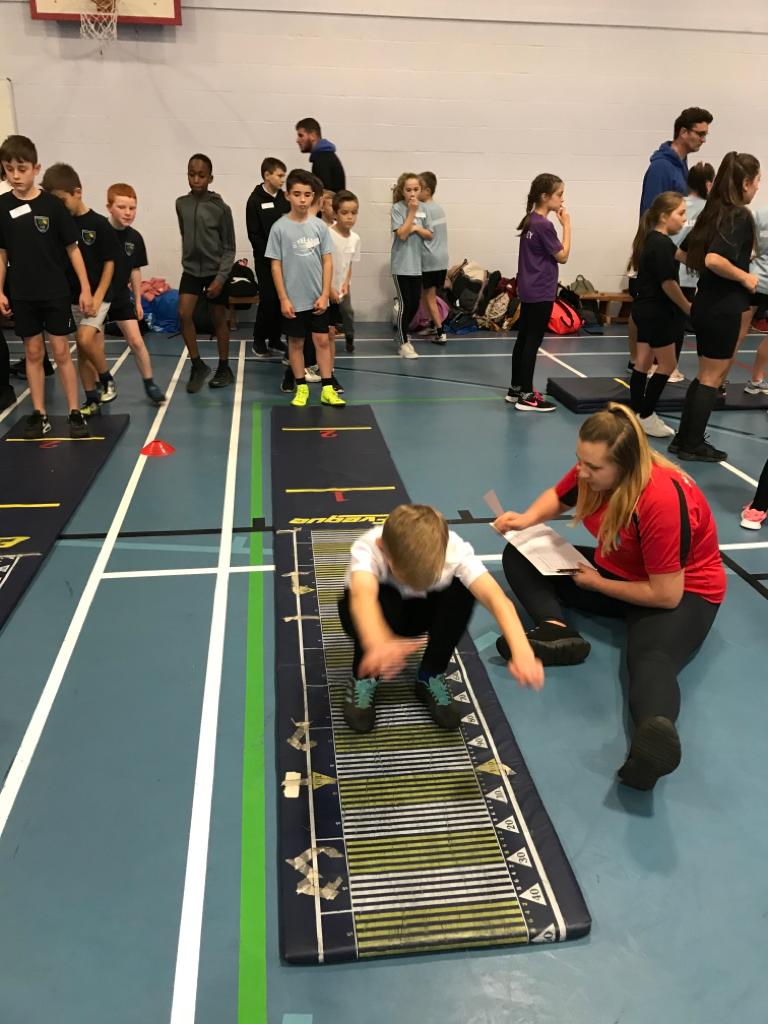 We were very proud to take 20 children to the Sports Hall Athletics event on November the 6th. They enjoyed participating in all areas - thanks to the NWLSSP for running another excellent event.Kirby Shield Woodcote vs Donisthorpe - December 2019A real show of character, determination and resilience at our (freezing!) football matches in December. Well done all involved. Thank you to our football manager Tim, who always helped to referee our two matches in December.
Year 2 Jingle Jog - December 2019 - NWLSSP We had a fantastic time at our Jingle Jog run around Hick's Lodge. After putting on our Santa hats it was lovely to walk/jog/run the way round the course. Along the way, the children also got to take part in special active activities to teach them new ways of keeping fit (and how it can be so much fun!)
Year 2, 3, 4, 5 and 6 - January/ February 2020 - NWLSSP Level 2 competitionOur gymnastics representatives for Woodcote have now been chosen and Mr Slaney, Mrs Adcock and Miss Tymon were thrilled at how many children came to try out. Our routines have now been shared, gymnastics clubs are underway and everyone is excited for the competition in February!
Year 5 and 6 Swimming competition - March 2020 - NWLSSP Level 2We really enjoyed participating in our swimming competition and came away with some fantastic results!